Aenorm
AI at Takeaway.com: interview with Pieter Geurts
Siza Toro
20 november 2019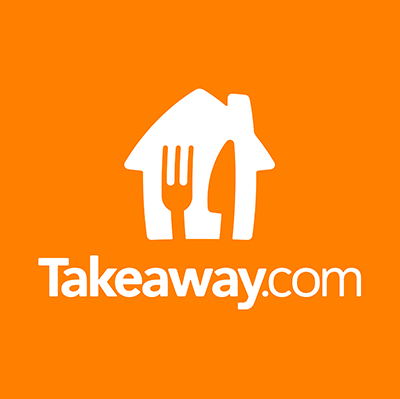 Takeway.com is an online company that specializes in online ordering and delivery. Takeaway.com acts as an intermediary online portal between customer and restaurants. With 720 employees in 2016 and 2672 employees in 2018, it is a fast-growing company where there is a high demand for Econometrists.
Tell us about yourself.
I'm Pieter, originally from Nijmegen. I have studied culture and society, but I have always had an interest in computers and computer science. After high school I went to Utrecht. Here I started studying Sociology and then expanded that with the study Economics. After that I had a gap year because I didn't know what I wanted to do. In that interim year I started at the startup Blendle. There I started noticing the things I really liked. During my exchange in Australia I noticed that I found Finance and Economics a lot more interesting than Sociology. Eventually I went looking for a field where I could work on both the technology side and the business side. And that is how I ended up at Artificial Intelligence (AI). 
What do you do at Takeaway.com?
I started here as an intern in the AI/Business Intelligence department. I am currently writing my thesis here at Takeaway.com. The topic of my thesis is about automatic fraud detection. It's more a proof of concept where we're looking if it works at all. Besides that, I also helped with other matters and I will start here full-time as a Business Analyst in December. 
Most of our readers are Econometrists who may be curious about the possibilities at Takeaway.com. To what extent does Takeway.com use Data Scientists?
We certainly have a number of Data Scientists here at Takeaway.com. However, in practice the most advanced models are difficult to implement. The reason for this is the availability of data, or actually the shortage of the availability, which itself has many causes. That makes it more difficult to record so much data from so many countries. But another reason is also, for example, the General Data Protecting Regulation (GDPR). At Universities you learn more often to work on smaller or synthetic data sets, which is not real, and unfortunately that does not work in practice. In addition, the more complex the model is, the more difficult it is to put into production. That is also a reason why the simpler models are given priority. But at Takeway.com we certainly have Data Scientists working and they are working on the more complex models. Here may lay a challenge for future Econometrists at Takeaway.com.
Can you give an example of a current project that Econometrists are working on with you?
Yes, a large project that the Econometrists are currently working on is food recommendations. We want to apply that on a bigger scale and introduce it to other countries. One of our Data Scientists has taken a five-day course in Sweden to see if we can implement a Food Recommandation system. Another project that computer scientists and data scientists are working on right now is the robust calculation of how long an order will take. That is from the moment the delivery person picks up the food until it's given at the door. We want to predict that, taking into account how many errors there are and allowing us to estimate the waiting time.
 Do you have any advice for our students?
My advice to all Econometrists who are about to apply to a job is, that it is also really important to be well aware of economic and / or business theory. Of course, numerical and analytical skills are important, but it is also very important to have the right business mind, because that is aenormly appreciated by your future employers!