Data Scientist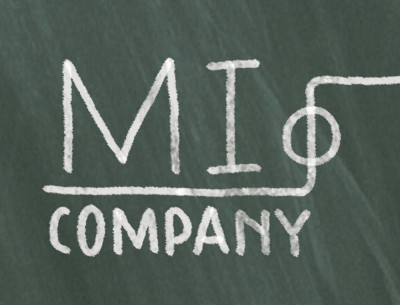 Bedrijf

Type

Fulltime job

Locatie

Amsterdam

Branche / Vakgebied

Data Science

Vereiste taal

Engels, Nederlands

Website
Omschrijving
With the amount of data growing at an exponential rate, AI is one of the hottest fields of this century. Do you want to be part of this exciting field and start your career as a Data Scientist or Data Engineer? Find out what MIcompany has to offer and become a leader in AI!
Everybody is talking about Big Data & AI. The overwhelming quantity and complexity of data offers a huge challenge for Data Scientists and Data Engineers. But how can you really create tangible business impact with data?
To do that, a new kind of leader is needed. A leader who is on top of the newest technologies and knows how to manage complex datasets. Who can create insights from huge amounts of data using advanced analytical techniques. A leader who can define growth opportunities and has a vision on Data and AI. A leader who builds relationships and combines these skills to create impact at scale.
BECOME A LEADER IN AI
Learn to create lasting breakthroughs on an international scale.
Create LASTING IMPACT with AI at the strategic core of industry leaders
At MIcompany you work at the strategic core of our clients. You contribute to the development of algorithmic applications that transform high impact business processes.
Learn how to change organizations using AI models in our CERTIFIED PROGRAM
In our MIacademy program you learn about the newest AI techniques and how to implement them in practice. And you learn how to change organizations using AI. Our education is certified by GAIn (Global Artificial Intelligence network).
Work all over the world in a multidisciplinary and AMBITIOUS TEAM of beta talent
At MIcompany you will work in an environment where you can develop yourself optimally due to a multidisciplinary team of ambitious beta talent, focus on personal development and lots of international opportunities.
Become part of a company investing in PURPOSEFUL BREAKTHROUGHS
At MIcompany we invest in diversity & doing good. We believe that our experience and skills can contribute in fields like DNA, cultural sector and charities. 
REQUIREMENTS
Who are we looking for?
We are constantly looking for young analytical talent who recognize themselves in the following profile:
Recently graduated (MSc) with excellent results, in Econometrics, Mathematics, Computer Science or another quantitative field.
Analytical, curious, and ambitious. Result-driven, pragmatic and persuasive.
A passion for solving complex business challenges using advanced analytics on large amounts of data.
The drive to contribute to innovative data analytics projects in a company where Data Analytics is a board priority.
Focused on personal development and eager to learn.
Are you the analytical talent we are looking for? Apply now!
You can apply via www.micompany.nl/careers. If you have any questions, please do not hesitate to contact us via talent@micompany.nl.