Graduate Trader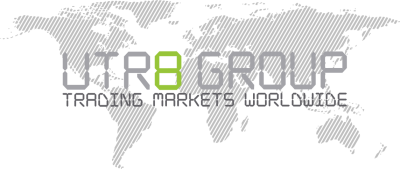 Bedrijf

Type

Fulltime job

Locatie

Utrecht

Branche / Vakgebied

Trading

Vereiste taal

Engels, Nederlands

Website
Omschrijving
Description
Would you like to work for a young international company and have the possibility to live abroad?
Are you ready to join an elite, dynamic, and successful trading team as a Graduate Trader?
UTR8 is a young and vibrant international company that was founded in 2011 as a proprietary trading firm by former partners of one of the leading firms in the business. Trading on own account and risk, we maintain a continuous market presence on many major exchanges around the world.
Because we are a relatively small company, we have a culture of friends and organize different activities together. Outside of work, our traders embrace life with gusto. Would you like to go skiing in the Swiss Alps, end your workweek on one of the many roof-top bars in Hong Kong, go wakeboarding on Lake Luzern or snorkeling in the Caribbean? This is possible at UTR8! We offer you the opportunity to work in the Netherlands, Switzerland, Hong Kong and the Caribbean.
UTR8's highly experienced traders are not only the Champions League of the trading industry; they will teach you everything you need to know to become successful in this business. We believe that you learn on the job, expect a proactive attitude and you will be able to do your first trades within a few weeks. No classrooms, but an intensive in-house training. The job is demanding; we expect you to work hard, show dedication, be autonomous and are eager to learn. On the other hand, this job is very rewarding and so are we as a company!
If you think you have what it takes to join our elite team, we want to hear from you. We're looking for exceptional candidates who are not only highly skilled in trading, but who also possess the confidence, charisma, and adventurous spirit that define our existing team members. Dare to live the life of your dreams while dominating global financial markets? Apply now and start your journey to unparalleled success and excitement!
What you will be doing:
Pricing and trading a range of financial instruments
Managing execution and risk of trading portfolios
Managing and optimizing daily positions and strategies
Researching new market opportunities and developing new trading models
What we ask of you:
Recent graduate (maximum work experience 3 years)
Master's degree, preferably in Mathematics, Econometrics, (Quantitative) Finance, Engineering or equivalent
A passion for financial markets is a must, but no prior experience is required
Excellent numerical, analytical and mathematical skills
Competitive, collegial, ambitious, entrepreneurial, self-motivated and strong communication skills
Curiosity and eagerness to continuously learn and to be able to work under pressure
Keen interest in IT systems in general, programming experience is a strong plus
Fluent in English
Willingness to work internationally on a regular basis
What we offer you:
A challenging and dynamic work environment with lots of opportunities
Be part of a young and successful company
A competitive salary and performance bonus
40 annual holidays
Intensive in-house training
International possibilities
Are you ready to launch your career at UTR8?
Submit your resume and job application to recruitment@utr8-group.com
Selected candidates will be invited to participate in our assessment process. This process has three components:
Mathematical tests and informal interview
Interview with management
Lunch with traders
http://www.utr8-group.com