Consultant Actuarial & Insurance Solutions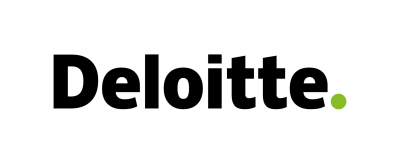 Bedrijf

Type

Fulltime job

Locatie

Amsterdam

Branche / Vakgebied

Actuarial Science, Consultancy, Financial services, Risk Management

Website
Omschrijving
Join the Actuarial & Insurance Solutions team and help us to service key client in the Insurance industry. At Deloitte. 
What impact will you make?
An Actuarial & Insurance Solutions consultant helps insurers in fostering a digital and data driven-strategy as well as coping with regulatory challenges. You will work on developing or validating risk or pricing models and positively change the financial service industry. Besides working on assignments, consultants also support in preparing proposals and you will contribute to research and writing articles.
How do you do this?
apply your skills in quantitative modelling and/or data analytics;
advise on regulatory standards such as Solvency II and IFRS17;
build and maintain a strong network in the financial service industry and peers in quantitative modelling;
effectively translate technical results into impact for senior stakeholders.
You will be part of a collaborative culture where talented individuals can produce their best work. We value innovative thinking, diverse insights and a genuinely distinctive level of customer service through our expertise and professionalism. You will work in a team of consultants, who provide feedback and help you grow.
What's in it for you?
You'll receive a profit-sharing bonus. On top of your fixed salary.
Continuous professional growth. Join our development program. 
A work-from-home office setup allowance to make sure you have everything you need for an ergonomically designed workstation and internet allowance. 
Work part-time (32 hours a week) or full-time (40-hours a week).
Be the true you
Obviously you are keen to discover and learn new things each day and at the same time you effectively communicate your complex ideas and analysis. But most importantly, be the true you. The one and only you. With your personal strengths, view of the world and unique personality. You need the following qualifications for the position of Consultant in the Actuarial & Insurance Solutions team:
a finished master degree at a Dutch University: Econometrics, Mathematics, Applied Physics, (Quantitative)Finance, Actuarial Science, or a similar study;
living in the Netherlands and available at for 40 hours in the week.
affinity with the financial and corporate sector, quantitative modelling, and/or programming;
proficient in English, both verbally and in writing.
(W)here
You share your expertise with about 20 other colleagues in the Actuarial & Insurance Solutions team that is part of Financial Risk Management within Deloitte Risk Advisory. At Financial Risk Management we focus on the development and validation of  models, using quantitative methods and techniques to solve various challenges faced by our clients. This includes the use of modeling techniques from quantitative finance, statistics, and applied mathematics. In addition, we also take into account the impact of laws and regulations. 
In this department, we find it important to continuously develop yourself. That's why we value innovation and personal development. 
At Deloitte we work hybrid. This means that we combine working at the office, at the client, and at home.
Contact your future to Deloitte
We are curious to know more about you. To learn what makes you exceptional. Because at Deloitte, we believe that our mutual differences add value to our client's needs. Please introduce yourself and apply for this great opportunity.