Junior Engergy Trader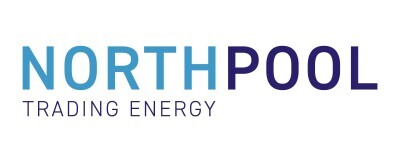 Bedrijf

Type

Fulltime job

Locatie

Leiden

Branche / Vakgebied

Data Science, IT & Programming, Trading

Vereiste taal

Engels, Nederlands

Website
Omschrijving

JUNIOR INTRADAY ENERGY TRADER
Do you have a competitive and innovative mindset? Do you want to be part of a young energetic team and work in a dynamic environment? Do you have excellent analytical skills and a superb arithmetical instinct? Do you thrive under pressure? Then a role as Intraday Energy Trader at Northpool might be suited for you!
GRASP THE OPPORTUNITY
You think you have the trading skills to thrive in one of the most volatile markets at the heart of the energy transition. A highly competitive mindset is required to beat the European power markets where multiple contracts across Europe close every 15 minutes. As a junior trader you will become part of our intraday power trading team, which operates 24/7 365 days a year. Together with your colleagues you will focus on the continuously changing market drivers and come up with strategies to profit from the opportunities presented by these markets.
Your challenge? Becoming a master in trading. Knowing the fundamental outlines of the market circumstances, being able to correctly assess risk versus reward and capturing the market opportunities.
Your goal? Outperforming the competitive market, making the deals that count and becoming the best Intraday Power Trader!
As a Junior Intraday Trader, you will learn all the fundamentals of the European power markets. You will learn to operate our trading tools in detail, and to create profitable trading strategies in our simulation environment under the supervision of experienced traders. After the first couple of months, you will join the trading shifts regularly to gain hands-on experience and learn directly from the rest of the trading team.
You will never see two days that are alike. A good trader requires the mental flexibility to adapt to the different market situations. You must also be 'thick-skinned'. Losses are a part of trading, not all strategies are successful. However, you must learn to move forward from your losses and focus on executing your trading plan.
After the successful completion of your training program, you will lead trading shifts where you are responsible for the trading result in multiple countries.
As an independent trader, you are always developing your own trading skills to stay on top of your game and keep beating the markets.
WE ASK:
Outstanding analytical and mathematical skills
Logical reasoning & decisive under pressure
An analytical or quantitative degree at MSc level
Good social and communication skills
Willing to work in the evenings and weekends
Ambitious, responsible & self-sufficient
Maximum of three years of work experience
WE LIKE: 
Interest in trading
A competitive mindset
Knowledge of energy markets and/or sustainable energy
Affinity for meteorology
A fast learner
Pro-active and flexible work mentality
Experience in programming languages (e.g., SQL and/or Python)
WE OFFER:
Training, continuous learning and development opportunities
Competitive compensation package
Annual performance-based bonus
A non-hierarchical workplace
Young and highly motivated teammates
A career in trading
Steep learning curve and ownership in your work
A dynamic work environment where no two days are the same
Plenty of social events!
https://www.northpool.nl/vacancies