Northpool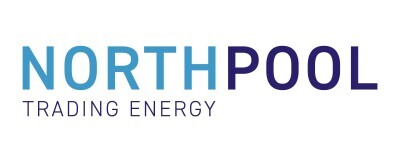 Website

Branche / Vakgebied

Data Science, Trading, IT & Programming

Vereiste taal

Engels, Nederlands

Locatie

Leiden
Over Northpool
Northpool is a commodity trading company founded in 2013. Northpool's main focus lies with trading energy and weather-related commodities and is currently active on the short-term power and gas markets. Northpool is always looking for new opportunities and innovative ideas. Northpool has a strong knowledge on fundamental drivers in the energy market. This, in combination with highly efficient trading strategies, Northpool is able to see and seize opportunities. Northpool consists a small team of traders and analysts. They intensively work together, using models and experience to operate on the market. Northpool has a young team, its professionals are eager to develop and grow. Our office is in the centre of Leiden.
Most of our employees at the trading desk have just graduated and it is their first job. If you are working as a junior trader, you will first follow a five-week training course in which the fundamentals of energy trading are learned. After this you will follow training for 3 months at the training desk. You will be trading in a simulation environment on the Western European market two days a week, together with a senior trader. You work on the trading floor the other days of the week. After this training you will start trading on the trading floor and you will take positions and trade them yourself. You will always be assisted here by a senior trader. When you can act independently after about a year, you will increasingly be in charge during a shift. When you master trading, you will also be given a number of other responsibilities in addition to your trading tasks, I think of training, analysis, IT projects, we look at assigning these responsibilities to your strengths and interests.
When you come to work as an Analyst, after learning the fundamentals, you will be assigned an average of 3 days a week at the trading desk where you will receive the Traders updates they need to make the right decisions regarding their positions. responsible for operational matters. The other days of the week, you work on projects and develop tools that will be used immediately on the trading floor.
If you are interested in a career at Northpool, you can choose to do an internship with us. Together we look at which open internship project suits you and where your talents stand out best. By doing an internship at Northpool, you can watch the trading floor from the sidelines and get a taste of the atmosphere and get to know our employees. After your internship you can choose whether you want to start your career at Northpool.
Check out our vacancies, where the various functions are further explained. At Northpool you can make a good start to your career, it is an organization with little hierarchy and where people work together to achieve a good result. If we have managed to arouse your interest, please contact us. We would like to invite you to our office and then we will give you a peek into our world.